SUPPORT
Ms Thao: 0988089273
Ms Duyen: 0844099200
Business
About us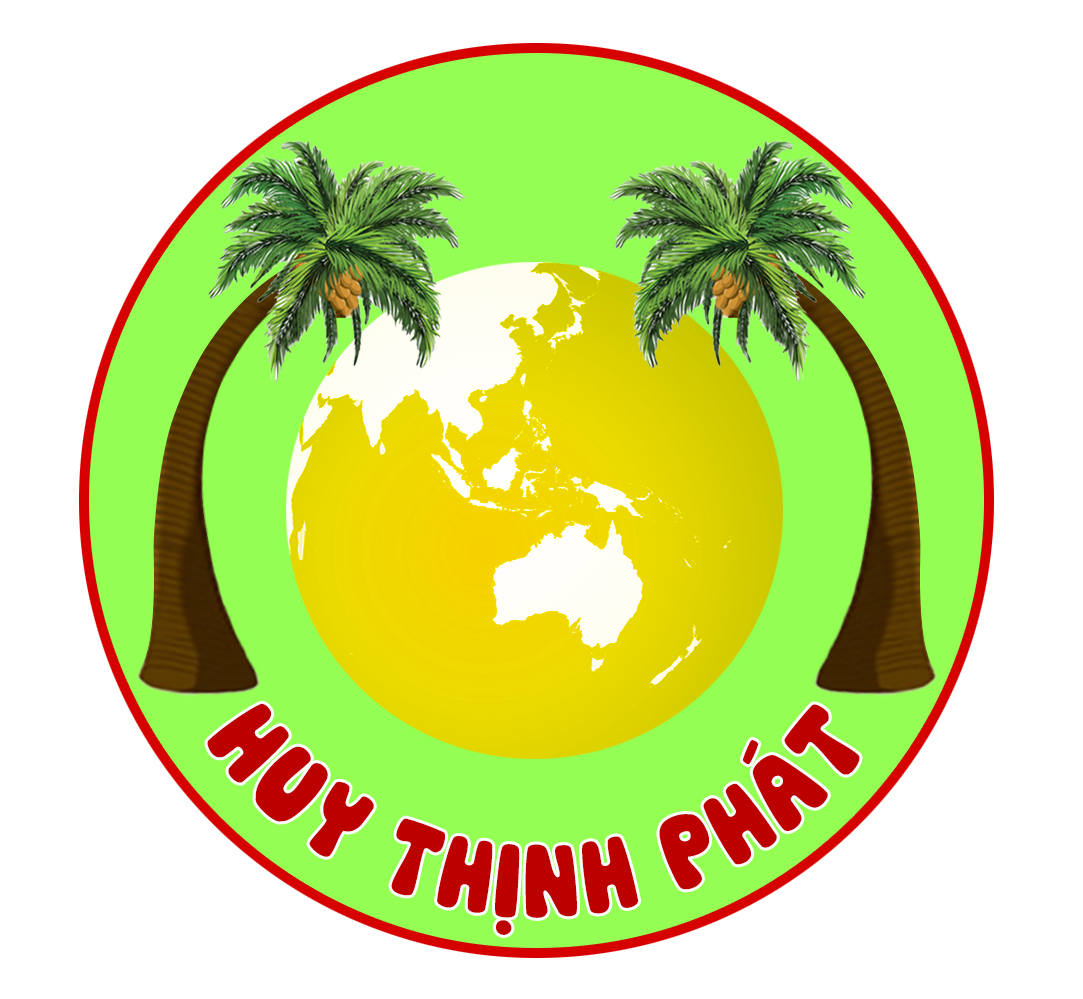 WELCOME TO WELCOME TO HUY THINH PHAT IMPORT EXPORT CO.,LTD
HUY THINH PHAT has gradually asserted its leadership position in the coconut processing industry in Ben Tre province. Business unit specializes in manufacturing and trading, export of food products from coconut.
Today the company has nearly 10 products from Coconut create diversity for consumers to choose from. The typical products:
- Coir mats
- Coir nets
Coconut tree is a fruit tree, but after 50 years of living coconut trees for lumber products Handicrafts and especially coconut wood textures are unique compared to all other types of forests.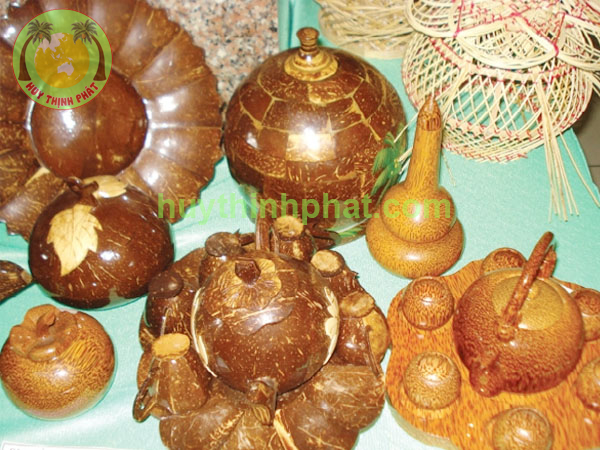 From whole coconut fruit, leaves, wood, shells, scrub, coconut fiber are fully utilized for the processing of Handicrafts from forming shape way, wet processing equipment termites in toilet technology allows , time to complete the work product and any glazing is sewn by grinding craft techniques.
Operation with the motto "Safety, quality, accountability for sustainable development", the company has continuously developed products and innovative production technologies to enhance the brand of coconut products in Vietnam.
Qualified human resources professional with a team of skilled workers trained, trained according to the requirements of the system are to produce high quality products, stable and meet demand the higher the customer.
We currently offer more than 400 arts and crafts items such as spoons bowl dishes, ashtrays, glasses, cups, cigarette boxes, candlesticks, coasters, vases, boxes and pens business cards, boxes jewelery, heart lights, wallet (purse), bags, rugs, vases. The souvenir ornaments such as cars, boats, human figures, hand strap, keychains, animals such as monkeys, crabs, birds, brains, ....
The Company's products are sold in many domestic and export markets around the world such as Europe, Asia, America, the Middle East v ... v. System is equipped with modern technology in India, Malaysia according to European standards.
The company not only gradually asserted that manufacturers of coconut products in Vietnam, but our goal is soaring, flying away from the international market. Currently, the company's products exported to many countries around the world such as USA, Europe, South America, South Africa, Middle East, ...
We are still constantly developing existing products so that quality products and designs more satisfied the clients, and always research to create new products from coconut.
For more information, please contact
HUY THINH PHAT IMPORT EXPORT CO.,LTD
Address: 199 Village Tan Duc A, Tan Binh Commune, Mo Cay Bac District, Ben Tre Province
Phone: (84-75) 3844445 Fax: (84-75) 3844445 Tax code: 1300929926
Email: phathtp79@gmail.com Website: www.huythinhphat.com